At a loss for words? Skim our notifications gallery for inspiration!
February 7, 2018
By MobileUp Software
If you have carried a smartphone at all in the past few years, you have experienced notifications.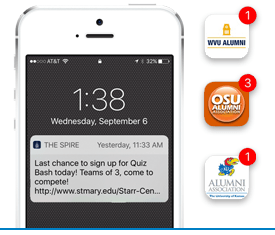 App administrators typically push these hard-to-ignore messages to your device's home screen.
You also can see notifications in the form of numbers in the corner of an app icon or access them by swiping your screen downward on most smartphones.
If you are a client of ours, you already know you can distribute notifications to all your users at once or to targeted segments from within your app administration tools. (Need help with this? Contact us today.)
Best practices say you should send notifications sparingly so as not to annoy your users. So while you want to pick optimal times to send notifications, you also want to be sure you are getting the most impact possible with every one you send.
Great! So now that you're all excited to send your app users some notifications, what should you say?
If you have writer's block, see if this collection of notifications from our clients inspires your next message.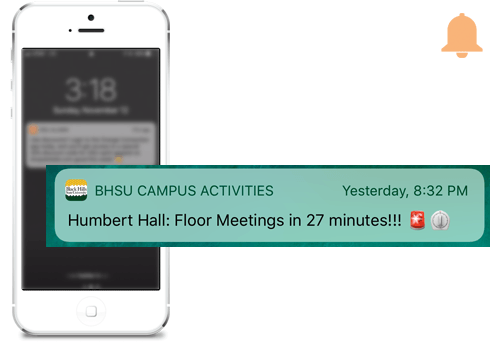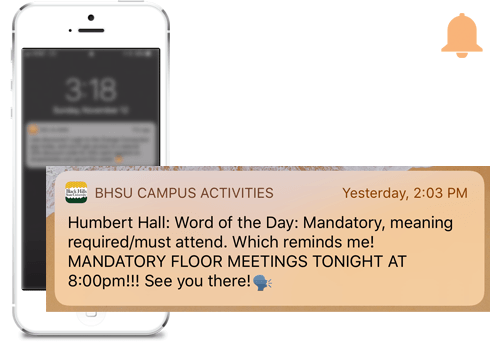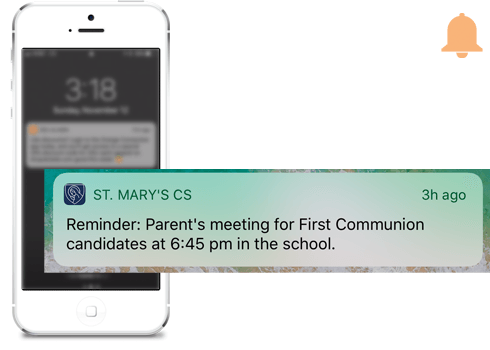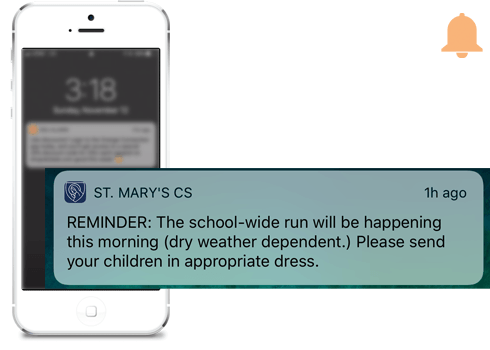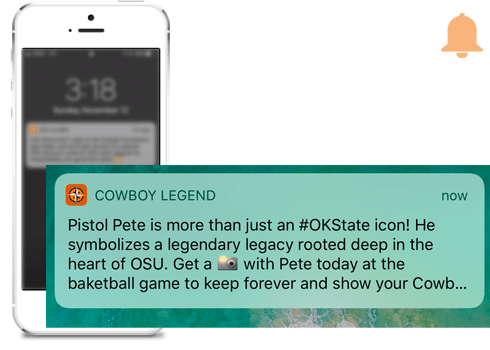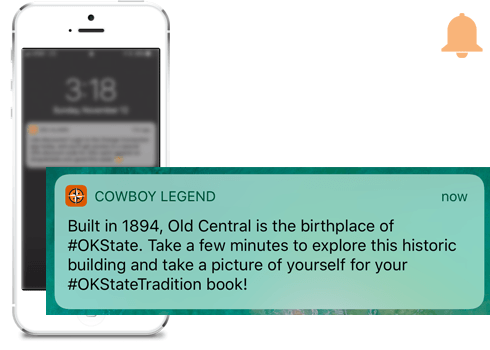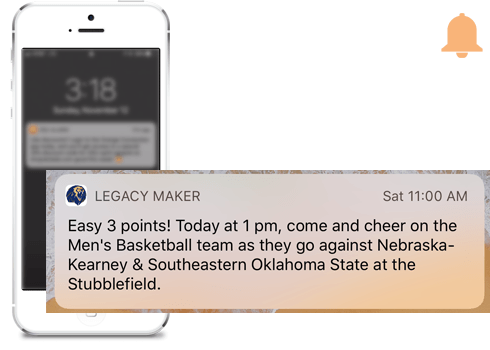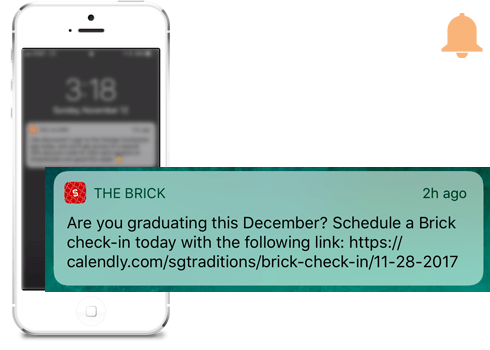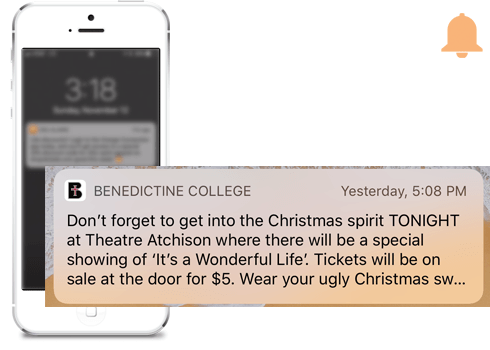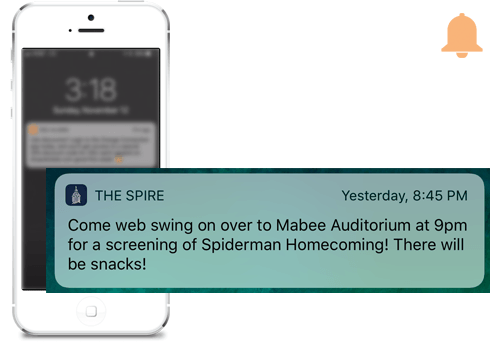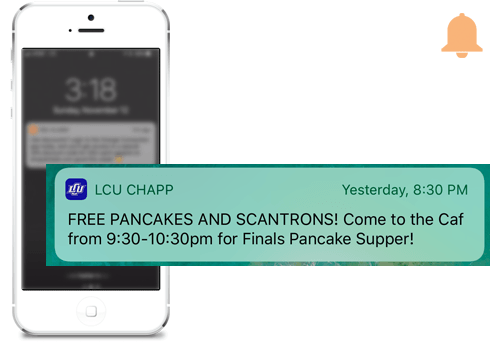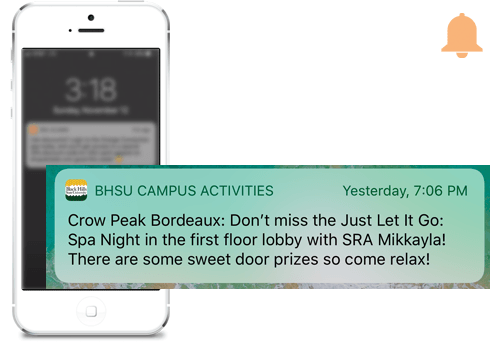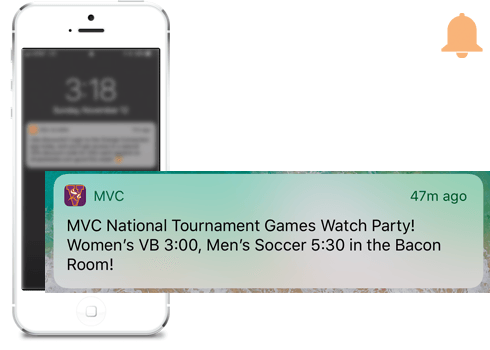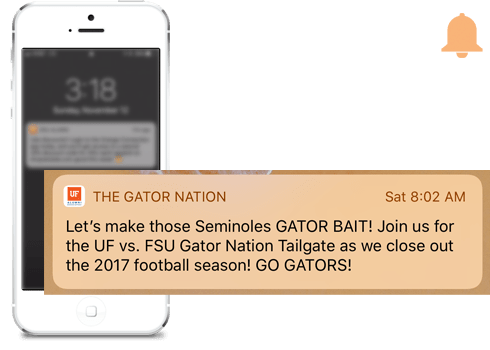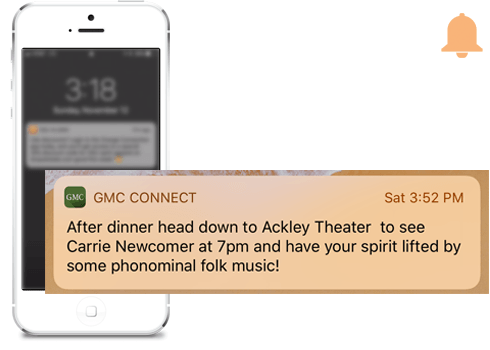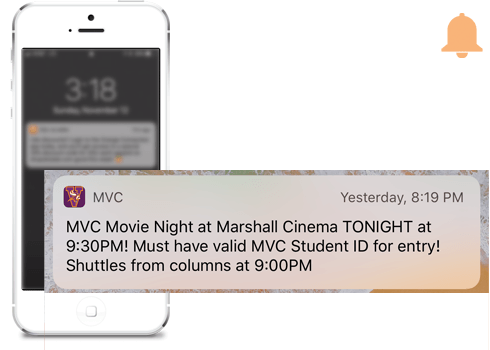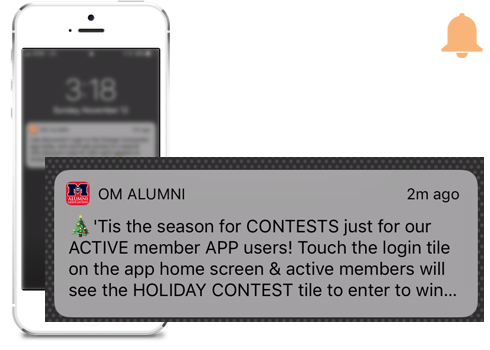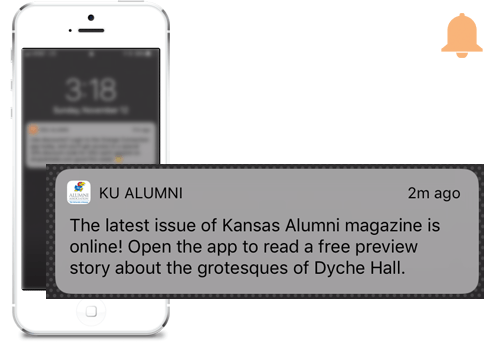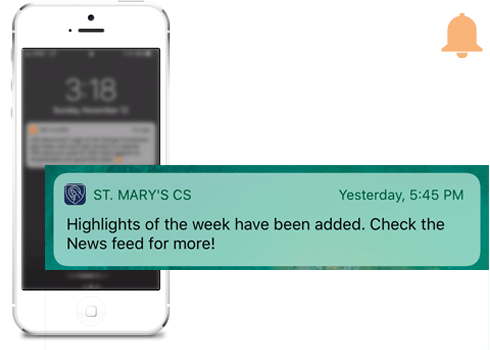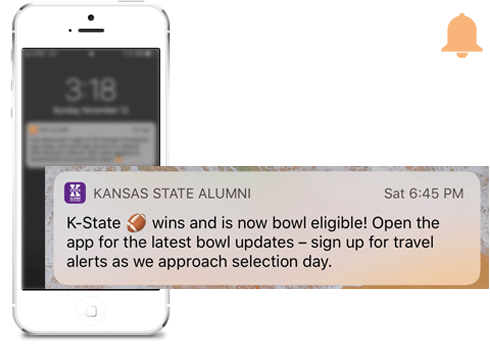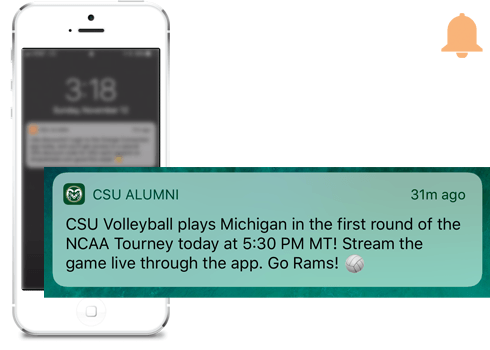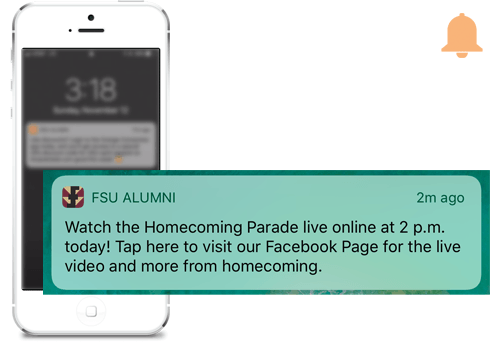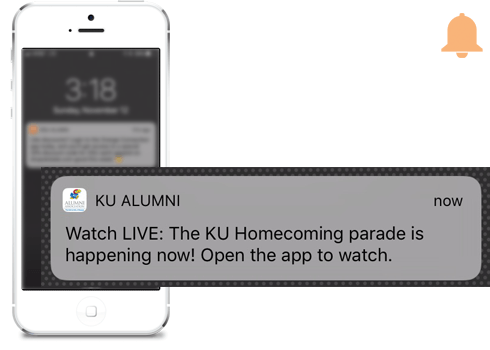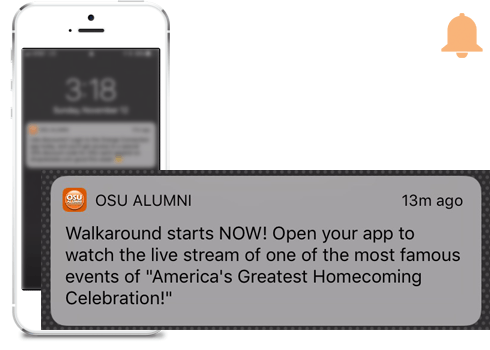 Charities, Fundraisers, and Volunteers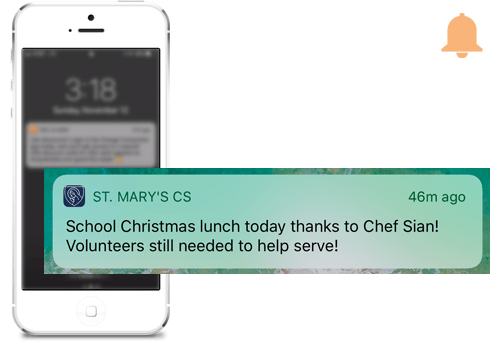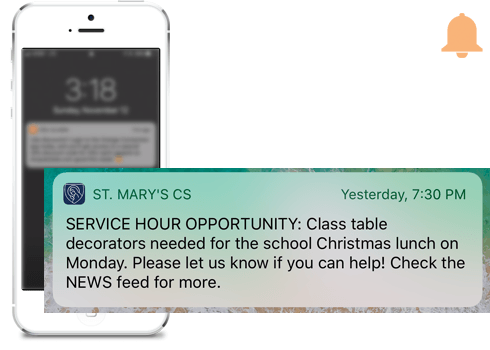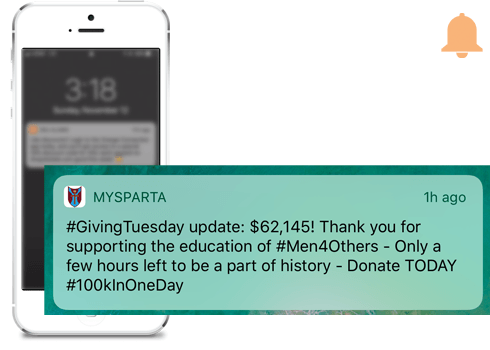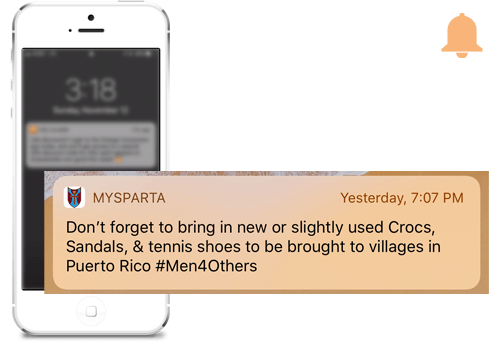 Shopping, Orders, Discounts, and Free Stuff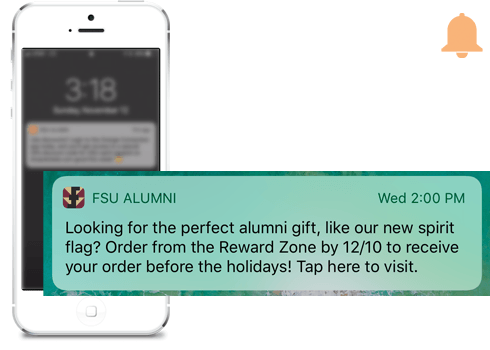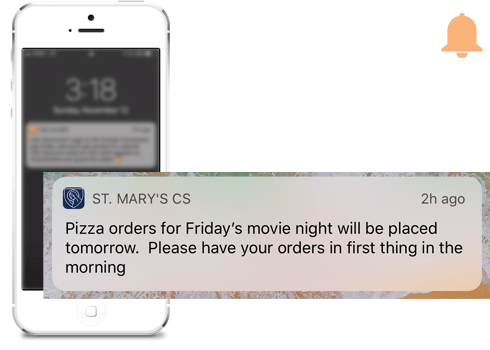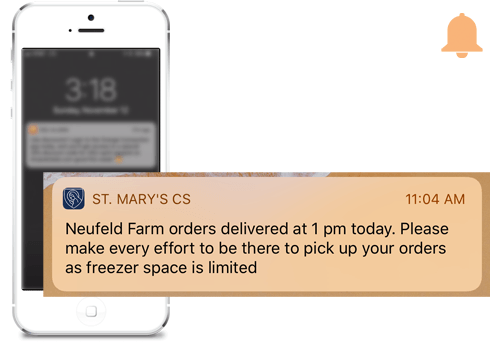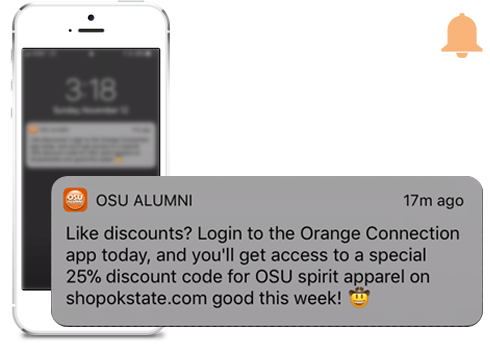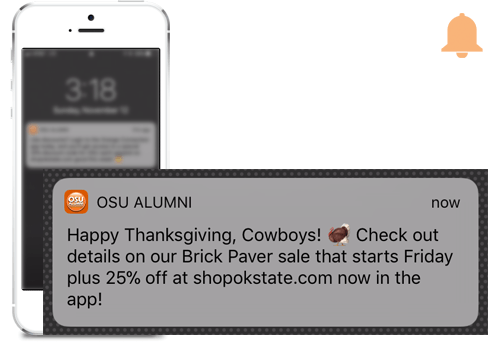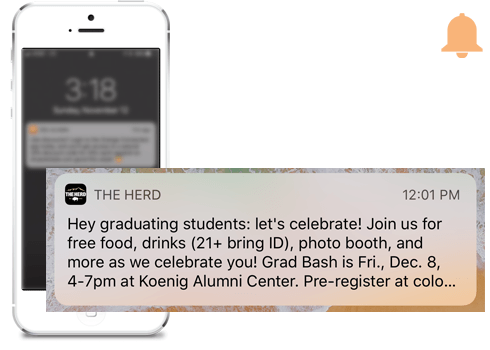 Expand your mobile strategy today
Notifications help engage your users through relevant and timely data with the ultimate delivery impact — right on their smartphones!
Using the pre-built functionality in MobileUp Software solutions, you can easily deliver these messages to your constituents.
If you would like more suggestions for engaging your users, please don't hesitate to contact us.