As we come out of the pandemic and start getting back together, association event planners face a promising future.
The desire for in-person attendance is strong, bolstered by the need for professional development and networking. On the other hand, though most COVID protocols are lifted, everyone wants to be safe. That means planners need to plan and execute in-person and hybrid events that can be scalable and agile in case anything arises. Most important, you must keep the attendee experience as your top priority.
This article will help you get ready so your next event — and member engagement efforts — are a big success.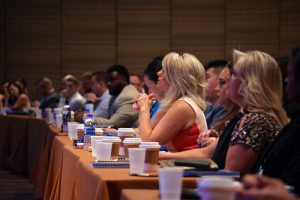 What will a normal event look like? The answer is that it depends.
In surveying attendees about their openness to in-person events, Eventbrite found something fascinating: The desire to venture out was a question of whom and when. While 69% of Baby Boomers are open to traveling and being at in-person events, only 47% of Millennials and 42% of Gen Z are will be apt to traveling.
Because of this, it could mean more events with fewer attendees or holding a decentralized mass event with both in-person and online parts throughout the country. For events that are in-person, that means working with hotels and conference centers to maintain social distancing and other hygiene measures.
No more cramming as many as possible to a table for dinner.
As you can see, running an event requires a lot of strategy and planning from your association staff. You'll need a way for each attendee to have access to be a part of the event, regardless of where they are.
---
Wowing Event Attendees with Your Mobile Event App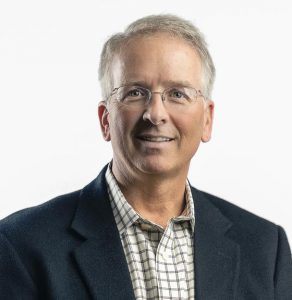 Looking for more ideas on making the most of your association events? Click here to sign up for our free webinar on July 15 at Noon CDT: "Wowing Event Attendees with Your Mobile Event App"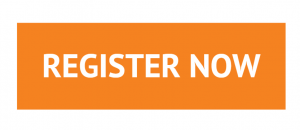 ---
Using your mobile event app to your advantage
Having a strong mobile event app allows you to strengthen every part of your event, regardless of if it's in-person or hybrid. Here's some key points for you to consider:
Easy to Create & Manage. Today's technology should not only provide you an affordable solution but a solution that is easy to create and manage with any technology experience. Content is critical and thus the solution you choose, should enable you to push changes to all attendees in a matter of a few minutes.
Attendee Interactivity. Now more than ever, you must give attendees a reason to tune in and stay engaged. That means maximizing the networking and engagement potential of your mobile app platform. A live event 'feed' that provides an easy-to-use interactive feature to share information between attendees and from sponsor to attendees. Polls and surveys also provide a great way to collect attendee information and ideas. These help attendees connect to the event — no matter where they are while also providing the event sponsor invaluable attendee feedback and comments.
Sponsorship Opportunities. With budgets always being a part of big event decision, use your app to generate revenue through app sponsorship opportunities. An app sponsorship can be for the entire event, keynote presentations on a specific day, sessions, directory listing, etc. Many options for sponsorship enable the ability to provide opportunities for multiple sponsors at different levels.
Virtual Platform Integration. Zoom is not going away and it can still be a key part of your in-person event and you need to have a mobile app that seamlessly integrates with Zoom for your virtual event functions. That includes allowing attendees to watch every session or only a selected few, be able to participate and have a full web view function so they can communicate with the presenters and other participants.
Use Beyond Your Event. Historically, Event apps were episodic, one and done. Why create a great attendee experience only to end that experience and engagement opportunity at the conclusion of your event? Why not use the same app year-round to keep your members engaged, informed, and provide networking opportunities until your next big event, and then, use the same app to have the next event? Find an app provider that provides a full year-round experience for your members and supporters.
These are just a few key areas to create a great attendee experience, you can learn more about the MobileUp solution by visiting us at mobileupsoftware.com.
What will it take for you to be ready?
One phrase: Preparation, preparation, preparation.
Planning and running events require more innovation and flexibility from your association. While we feel confident about being together now, anything can happen. Here's what you need to consider as you prepare for your event:
You need a mobile app for your event and more. More so, you need a digital presence that you can use for your events and more to keep member engagement going even after the event is done. The benefit of having a comprehensive mobile app platform is that you can use it year-round, to keep member engagement going and gauge how they're feeling about traveling and being in-person in real time so you can pivot as needed.
Thinking as far ahead as you can helps. This event preparation checklist gives you a good sense of what to do. That includes starting to build your mobile app now and using our no-code builder, easily add new features and functions as you need them.
Logistics and marketing are even more important. Members want to know upfront if they have the option to attend virtually or in-person. They now expect both options, but they also don't want to feel like they're missing out. You must communicate early and often, showing how each attendee can get the most of their event experience.
We all want to be back together. Taking what we've learned from events during the pandemic, we can provide the event experience members want.
If you're wanting a no-code mobile app that can meet your association needs, we're happy to show you the affordable and manageable MobileUp platform. Contact us today for a 30-minute demo.