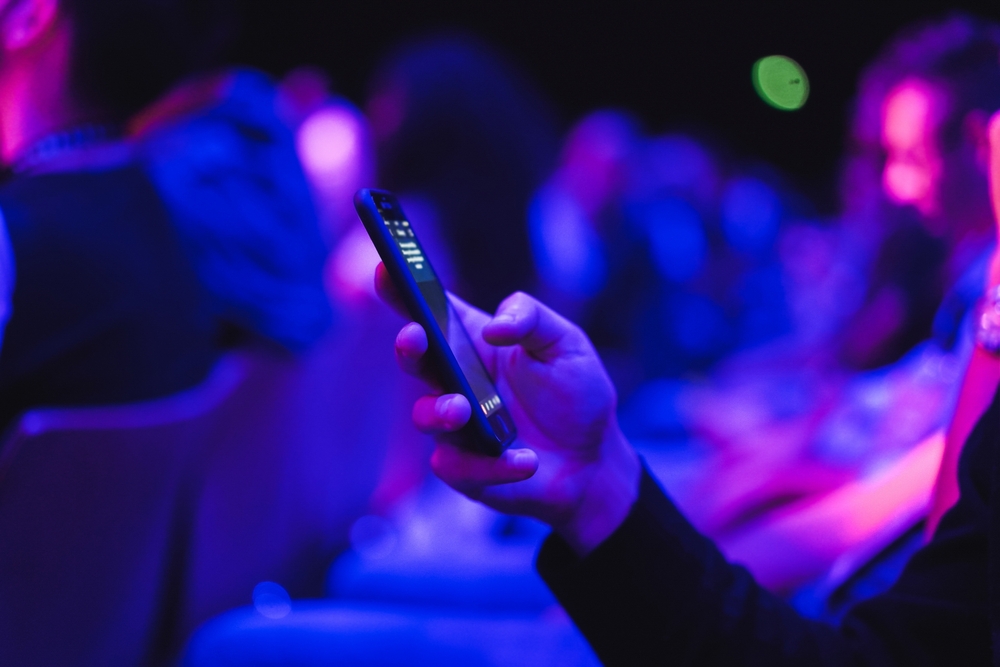 Every business event or conference can have an app. But what does that look like? An event app enables your organization to launch a branded mobile experience benefiting both your attendees and your organization with no heavy lifting while also being budget-friendly.
Besides being the 'go to' place for all event content, an event app can also be used as an engagement tool. Features including live updates, push notifications, direct messaging, attendee feedback, and more can make your event app for your next conference a functional and engaging experience.
Benefits of Using a Conference Event App
If you've ever been delegated to organize a conference, you'll understand how much effort it takes. Between arranging, scheduling, and communicating with other administrators and attendees, these events can sometimes be overwhelming. Don't let planning a conference intimidate you; use an app to help. If you feel overwhelmed, most event app providers will provide assistance to ensure your success. Here are just a few benefits of using an event app for your conference:
Optimizes Conference Experience
For an in-person conference, using an event app can help attendees feel at ease, having all the necessary information from the venue, schedule, materials, etc., available at their fingertips. With all these factors at play, an app will make the conference experience an overwhelming success.
Event apps can provide personalized schedules and content recommendations based on attendee preferences and behavior. This personal touch enhances the overall attendee experience and increases engagement.
Allows for Constant Communication Between Attendees and Administrators
Before, during, and after, an event app for your conference allows all communication to live in one place.
A Mobile app enables instant communication between organizers and attendees. Sending important updates, announcements, and alerts directly to attendees' mobile devices through push notifications, messaging, and an event feed system ensures everyone is informed.
Attendees also can directly message other attendees or organizers through the mobile app. This provides a great communication tool for either one-to-one or group conversations and networking before, during, or even after the event.
Creates Networking Opportunities
There are multiple reasons why people attend a conference, but networking opportunities are a significant one.
Imagine if you could network with other guests digitally before ever meeting them in person. Having the capability to execute internal research via directory profiles on the app and then converse through messaging ahead of time brings a whole new meaning to being prepared. This gives attendees a "sneak peek" into their colleague's professional personas, leading to more connections, conversations, and colleagues.
Not only can attendees network with others before the conference, but connecting via the app afterward is also a great idea. Have you ever been somewhere, met someone, and wanted to connect but couldn't remember their name later? This is one reason why having an app will increase the amount of networking between members and attendees.
Save Dollars and Environmentally Friendly
Save some trees and transition to entirely digital for your next conference. Event apps help reduce the need for printed materials such as schedules, brochures, and maps, contributing to sustainability efforts and reducing the environmental footprint of events.
Without the need for printed materials, not only does this save you real dollars, but it also provides easier updates and changes to event materials, schedules, etc., up until and during your event with ease.

Event App Features to Enhance Attendee/Administrator Experience
Using an event app is only beneficial to the administrators and attendees if assembled correctly using various app features. Be strategic in building an app for your next conference. Below are seven features that will aid your event app in reaching its full potential.
1. Easy Administrative Tools and Intuitive Interface
Non-technical administrators should be able to build all event content and manage it through an intuitive administrative console. This not only means content but all associated data, including attendee data, sessions, tracks, speakers, materials, etc.
Attendees should be able to navigate through all content and materials without needing any administrative assistance. When thinking about an event app, think about what information you want to have "a click away" for your attendees.
2. Sponsorship & Revenue Opportunities
An Event app should present the opportunity for the Conference organizer to make money while providing additional value to sponsors and exhibitors. Event apps should offer sponsorship opportunities, including banner ads, sponsored notifications, directory listing, and branded app features.
3. Rich Content
Easy access to all relevant content is essential. This content for a successful implementation of an event app includes speakers (bio, materials, sessions, etc.), sessions (tracks, materials, speakers, etc.), sponsors (information and contacts), exhibitors (information and contacts), attendees (profiles), social media, and other resources to enable easy navigation around the event for all attendees.
4. Check-In
A digital option to check attendees into the event, sessions, or social venues, provides an easy process while also collecting rich data. A check-in module can be used for simple attendance or as a comprehensive collection and reporting of Continuing Educations or Certification requirements.
5. Networking
As discussed in the benefits portion, allowing your attendees to network with one another is essential. Besides rich attendee profile data in the app, providing attendees the ability to 'connect' through in-app messaging with other attendees or event staff creates additional present and long-term value.
6. Feedback
Event apps can include surveys and feedback forms that make it easy for attendees to provide input and suggestions, enabling organizers to gather valuable insights for future events. Surveys should be able to be applied to each session as well as the overall event.
In addition, a Feed system can present immediate feedback from attendees to event organizers if they wish to present questions to their audience live at the event.
7. Custom Branding
A branded event app reinforces the association's identity and professionalism. It showcases the association's commitment to providing a modern and efficient event experience. Custom branding makes the app easy to locate in both the Apple and Google stores as well.
In conclusion, event mobile apps offer a wide range of benefits for associations. They improve attendee engagement, streamline event management, offer revenue opportunities, and provide valuable data insights. When used effectively, event apps can elevate the overall event experience and contribute to the association's success.
Do you need a custom mobile app for your next conference? MobileUp's no-code app platform allows organizations to launch a branded app quickly and efficiently. Contact us today to learn more or request a demo.