Partner With Us
Our partner program offers software companies, AMCs, agencies, event planners, IT consultants, publishers/printers, and other companies access to our platform for provisioning apps for their customers. Learn how to add this service to your product offerings with the MobileUp platform.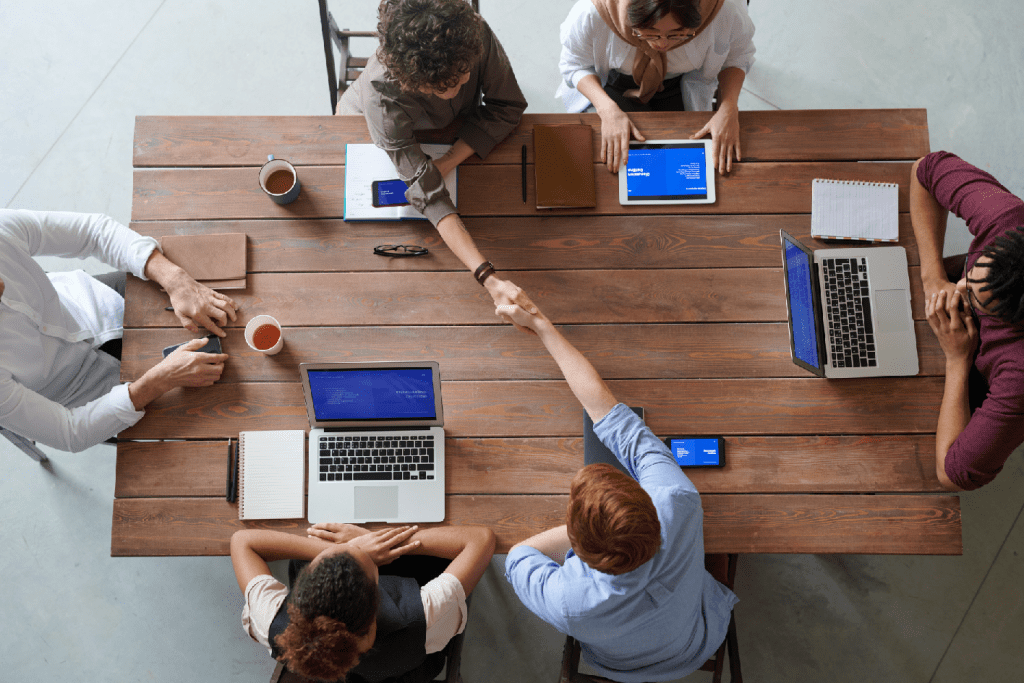 Let us do the heavy lifting for you!
Our partner program allows you to meet the mobile engagement requirements of your clients while adding an additional revenue stream to your bottom line. Examples of companies positioned to benefit from our partner program include:
Software companies
Agencies
AMCs & Event Planners
IT Consultants
Web Developers
Publishers & Printers
Backed by a powerful cloud-based SaaS platform
Our team has been building apps since the stores opened. Our combined experience is available to you through an easy-to-use mobile delivery platform that slashes development and maintenance cost.

Scalable Revenue Opportunity
Our partner program rewards your continued success with our platform. The more apps you sell the more revenue from each transaction you earn. Combined with annual renewals, you can quickly build a healthy revenue stream from selling mobile engagement solutions wth the MobileUp platform.

Easy Integration with Existing Systems
Our SaaS-based architecture and open API eliminates time consuming and costly technical integrations. Core mobile features and reporting and analytics are built into the platform. Companies who join our partner program are up and running within a few weeks at most.

No Mobile Expertise Required
Our approachable web- and app-based management tools eliminate steep learning curves when creating and delivering mobile content and customizing an app's design. Behind the scenes, we handle all the "heavy lifting" of mobile development including maintenance and submission process to the app stores.
Interested in Partnering?