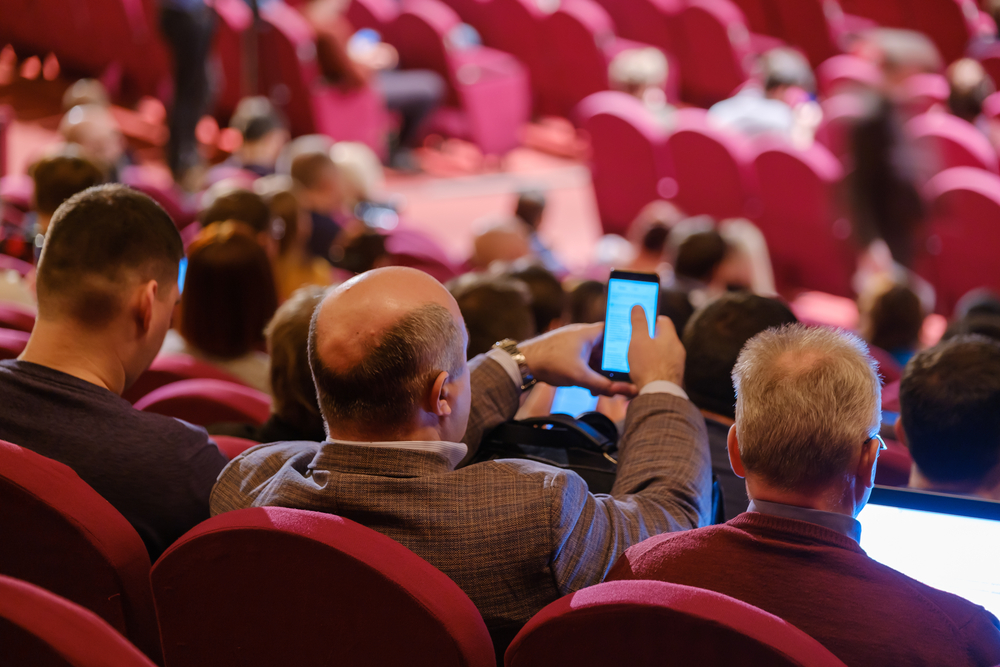 Are you looking for a way to optimize member engagement at your next industry event that is easy to manage, scalable, and cost-effective? Planning a multi-day event may involve hundreds, if not thousands, of people, all with different schedules and goals. To ensure your event goes off without a hitch, consider creating a branded mobile app to provide your attendees with personalized messaging, content, and critical updates.
By maintaining attendee engagement and keeping them informed, you can leave a lasting impression with your branded mobile app. There are many benefits of event mobile apps, from promoting sponsorships and ads to allowing your attendees to network with other professionals.
The integration of event mobile apps into your programming not only enhances your event experience but also fosters connections among fellow professionals in your industry.
1. Increases Pre-Event Engagement
Pre-event engagement plays a pivotal role in shaping the overall success of an event. From handling booking and registration to collecting large amounts of data, you need to be able to keep all of your information in one place. These apps streamline registrations and facilitate seamless event updates, event detail dissemination, directions, and transportation modes.
A mobile event app is also a great way to thrill your attendees before the event begins. Working hand-in-hand with social media or email, you can post behind-the-scenes content and make announcements. Additionally, you can host pre-event discussions and share event content and surveys to give the attendees something to look forward to as your event approaches.
2. Provides Live Updates and Notifications to Attendees
We all know that conferences and events can get crazy. With so many people attending, all with different schedules, there's got to be a fast and easy way to prioritize effective communication without taking too much time.
In today's dynamic event landscape, the need for endless emails and intercom announcements for schedule updates is a thing of the past. Utilizing various communication channels (Feed, Notifications, In-App Chat/Messaging), your event app will give your attendees peace of mind that they will be able to see live event updates and receive important announcements immediately.
This holistic approach nurtures a feeling of involvement and active participation, making attendees feel more connected and engaged than ever before.
3. Heightens Interaction Through Networking
While at your event, the attendees will have the ability to use your app as a mobile engagement platform, where they can connect with their peers, speakers, sponsors, and exhibitors. This engagement tool plays a pivotal role in community-building, enabling attendees to develop interpersonal connections and actively contribute through direct messages, comments, and more.
Your app's functionality can also extend beyond communication with easy-to-access event-related content, session materials, event resources, schedules, directories, and more. With this comprehensive tool at their fingertips, participants can engage with speakers, panelists, and peers in real-time, forging connections beyond the event venue's physical boundaries.
4. Promotes Your Brand and Sponsors
Utilizing a mobile app for events offers strategic advantages in promoting sponsors. Attendees gain exposure to sponsor offerings while navigating the app, creating opportunities for meaningful connections and interactions. By providing a dedicated space for sponsors, you offer them a platform to showcase their products and services and demonstrate your commitment to their partnership.
Your association or business's brand can gain prominence as attendees will associate it with cutting-edge event experiences. The mobile event app serves as a powerful promotional tool, maximizing sponsor visibility and solidifying your brand's story in the event landscape.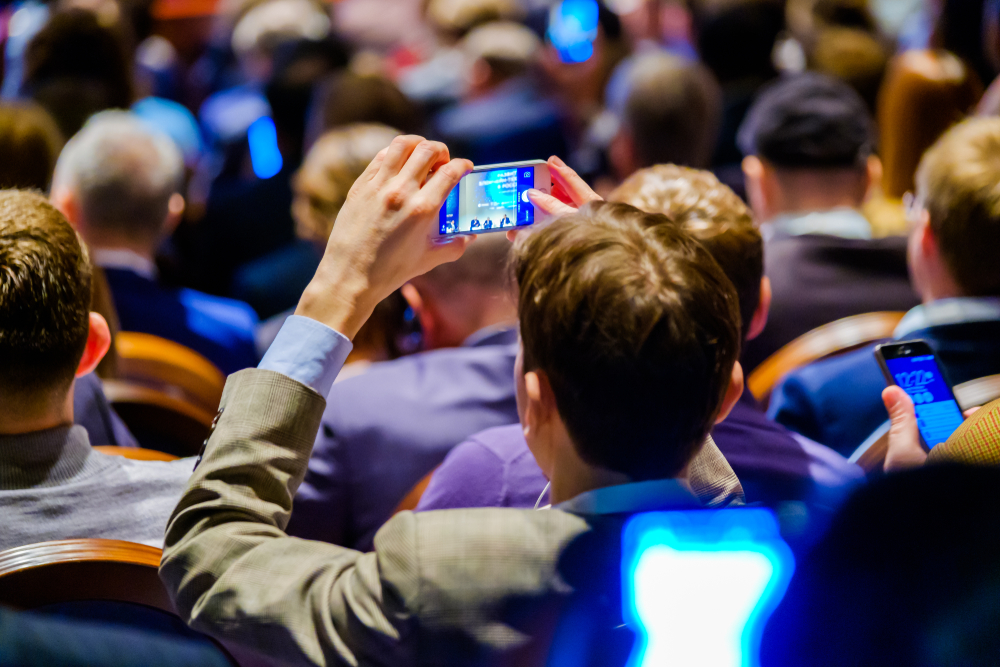 5. Gives You Direct Feedback and Check-In Data
If you are looking to make improvements to your event each year, why not tailor it to the specific interests and trends of your attendees? Creating a branded mobile app for your event gives you the opportunity to collect feedback and data from your event attendees.
Event organizers can access real-time data on attendee satisfaction, session assessments, session attendance, and overall event impact by utilizing tools such as surveys and the feed system. This information empowers planners to make informed decisions for upcoming events, enhancing content, schedules, and engagement strategies.
Comprehensive feedback leveraging all the app features equips organizers to decipher attendee expectations, identify successful components, and refine areas for improvement, ensuring a continual cycle of event enhancement driven by authentic insights.
6. Creates a Personalized Experience
Beyond providing essential event information and schedules, the app's true power lies in its ability to deliver personalized experiences. Through tailored notifications, content recommendations, and interactive features, attendees can engage with event content that aligns with their interests and preferences.
Additionally, by collecting data on user interactions, the app becomes a dynamic tool to curate personalized journeys, ensuring each participant receives relevant updates and engagement opportunities. This personalization fosters a sense of connection and investment, making attendees feel valued.
Overall, event organizers can create a unique and meaningful experience that resonates with individuals on a deeper level, ultimately contributing to the overall success and impact of the event.
7. Promotes Conservation and Increases Revenue
A branded app saves resources and time. No longer worry about printed costs, last-minute updates, shipping books, etc. Let the digital world be your partner.
While saving money on less print, create incremental revenue opportunities by offering sponsorship levels within the app. Sponsors can have their branding prominently displayed within the app, and you can offer them data on booth visits, making the app an attractive sponsorship package.
Bring Your Industry Events to The Modern Age
Gone are the days of receiving a huge pile of print-outs jumbled with schedules, advertisements, biographies, graphs, and more. Upload all your critical information onto a space that will be in the hands of your users every day.
If you need a reliable team to help create the perfect event app, turn to MobileUp. We're a no-code app builder company dedicated to helping industry leaders all over the nation. Request a demo with us today, and let's revolutionize your next event!