The What and the Where: Add the power of maps to your native mobile forms
April 11, 2018
By MobileUp Software
We have come up with a way for you to add a new dimension — in a somewhat literal sense — to your MobileUp app.
Our new location form field, which is available in your MobileUp administrator tools today, enables your app users to mark on a map where they are physically when completing a custom form.
How it works
The location field is simply a new type of field in our existing form building tools. Here is how it operates from a user's and app administrator's perspective:
From a tile on the home screen, users access a form with a "geolocation" field type set by the app administrator. Users complete the form and then tap the "Choose Location" button.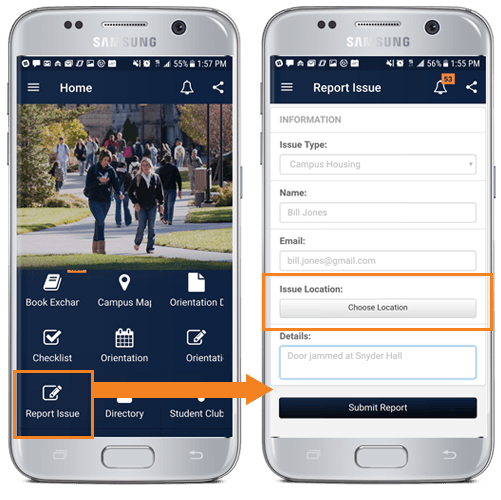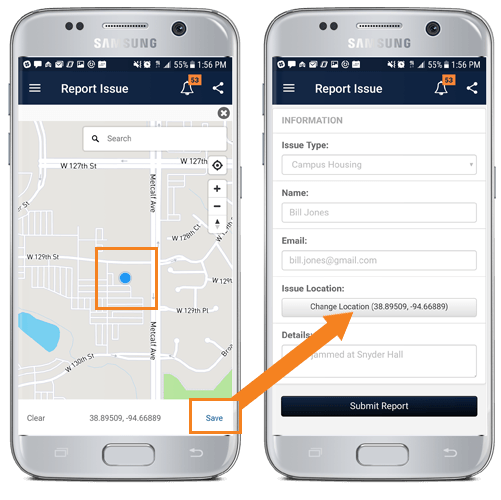 A map appears with the user's location identified by a blue dot. (A user can drag the map to a different location if necessary.) Once the location is correct, he or she taps the "Save" button to store the GPS-based information in the form before submitting.
Form information is emailed to app administrators and whoever else (maintenance offices, student government officials, association leaders, etc.) should receive it. The email includes a Google Maps link to the location the user selected.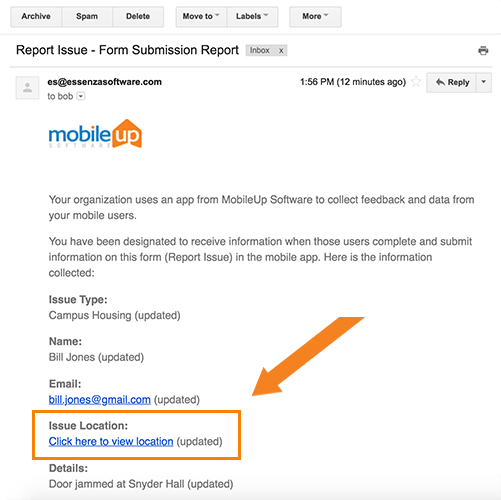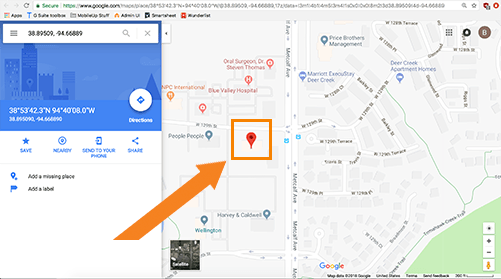 After clicking the link, email recipients view the location the user reported inside their web browser and Google Maps.
When to use it: Some Examples
Think of the situations where you typically request information from users and evaluate if the added ability to pinpoint the location adds to the quality of data you receive or the user experience. If so, the location field is ideal! Here are a few use cases we identified where the location field might be useful for you and your users:
Maintenance Reporting
Perhaps someone notices a broken door handle, leaking pipe or other maintenance issue. They can report it and show where it is on your campus in the form. The information is emailed to app administrators and/or directly to your maintenance department with a link to the location.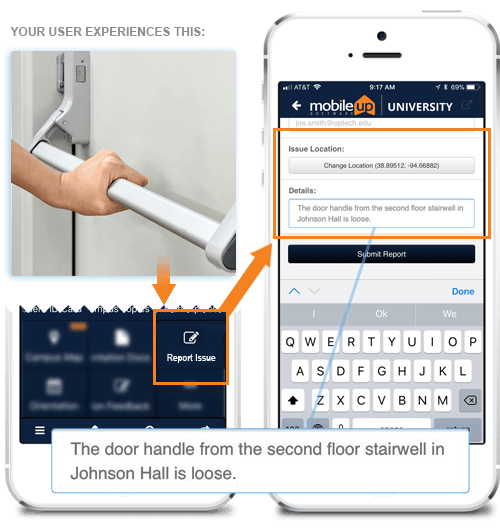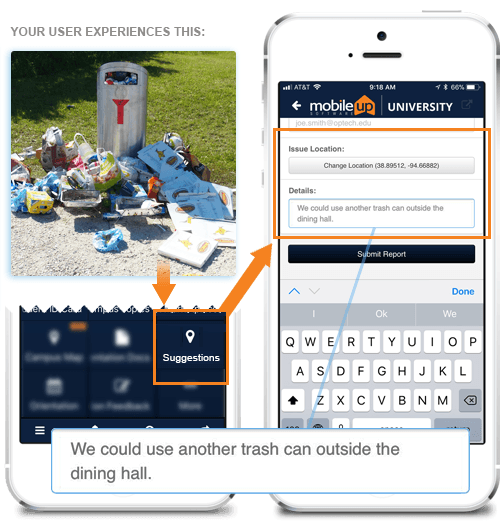 Tips and Suggestions
Set up a virtual suggestion box. This enables anyone in your mobile audience to not only tell you about how to improve an area on your campus but also show you exactly where it applies on a Google Map.
Location Collection
Let's say you have many chapters and committees that meet across various areas of your state, region, or the whole country. Organizing this information into a comprehensive list for a website or other publication is not always easy. Set up a form for these members. Let them give you the information with exact location details.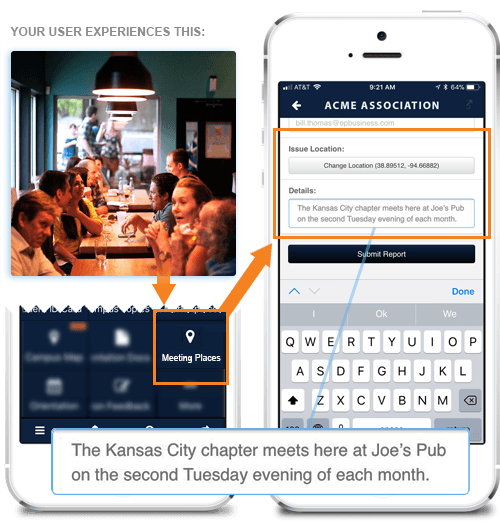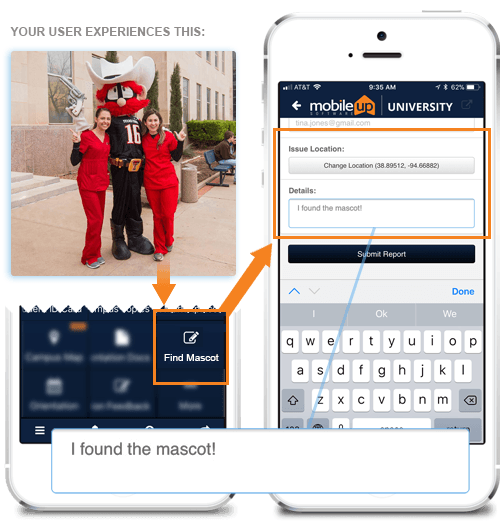 Contests
Get creative! For example, send your mascot to a strategic area around your campus or city where you want students to visit that day. Students who find the mascot successfully enter a drawing by using your app to submit a form with their name and the correct location field.
How to access the location form field
The location form field is available today in the MobileUp administrator tools. If you are familiar with building dynamic forms, select the "geolocation" option in the Form Field Type column: