App promotions that worked for MobileUp clients
What's the point?
These articles serve as a reminder that having an app is only the first small step into lifting engagement scores among your members, parents, students, or other constituencies through mobile technology.
You probably know after your app launches that you need to provide a steady stream of meaningful content to keep people interested over time.
But perhaps more important, you also need to promote the existence and benefits of your app on a consistent basis to continue to build your user base.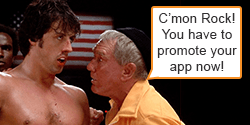 So how do you do that?
Glad you asked! 
In the spirit of successful sequels such as Rocky II and Jaws 2 and even some box office flops (looking at you Alvin and the Chipmunks: The Squeakquel and Caddyshack II), this article throws the spotlight on a few of our clients' app promotion efforts.
So make one last trip to the concession stand and silence your cellphones. It's showtime!
Utah
The University of Utah Alumni Association is one of MobileUp's newest clients. The association launched its app during graduation festivities earlier this month with the following items.
These printed promotional cards were distributed at selected events. One side featured a photo of the app. The other included a list of benefits for joining the alumni association and a QR code for downloading the app.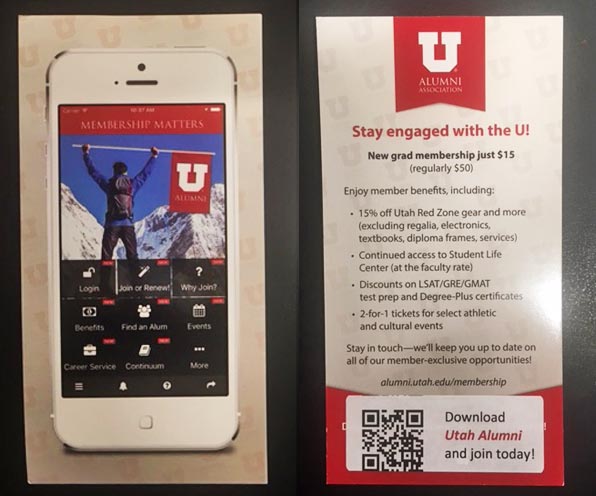 The association also handed carabiner key tags to graduates as they lined up for commencement. Note one tag has a picture of the app on the front and app information on the back:
The Results: See if you can guess which day was graduation at Utah. If you guessed May 3, you win a free night at the movies* on MobileUp!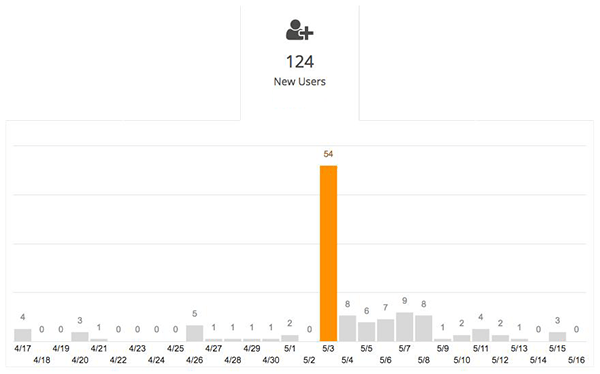 *Valid only for Alvin and the Chipmunks/Caddyshack 2 double features at participating theaters.
 Fitting with our movie theme for this article, the VCU Alumni Association also put together a series of videos promoting the app. Here's one of them for your viewing pleasure:
The Results: The promotions for the new app started in April and led to a quick jump in new users and total sessions.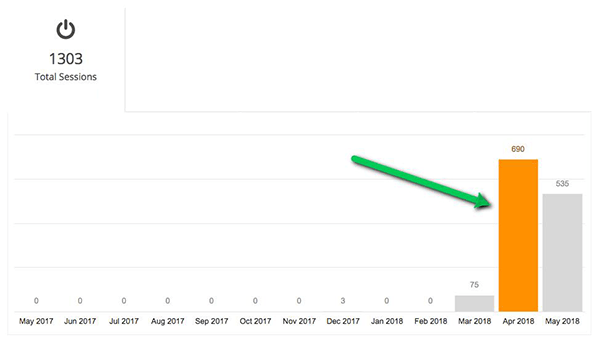 *Valid only for Alvin and the Chipmunks/Caddyshack 2 double features at participating theaters.
Let's take a closer look at the copy. The beginning explains what the app does with some specific examples:
It's here – a mobile connection that puts all things SDSU Alumni at your fingertips! It's easy, it's convenient, and for Aztec alumni it's essential.

With the new SDSU Alumni App, you're the first to receive notification of events, invitations, special offers, discounts, alumni benefits, and more – including news of interest to alumni. For instance, when president Roush announces a decision about the Aztec moniker and Aztec Warrior, you will receive a notification and be among the first to know.

You also gain immediate access to SDSU Alumni social media channels, networking opportunities and alumni regional group activities.
Here's one great reason someone should download the app immediately:
With this app, there's no need for SDSU Alumni lifetime members to carry a member card. This app has the digital version!
Add some urgency! That's what this line does with a limited quantity giveaway followed by links to the downloads for Apple and Android users.
All SDSU alumni, lifetime members, and university donors may download the app and log in. The first 150 people to download the app and log in receive a special SDSU merchandise offer.

Download and log in now!
The Results: It's a smash with about 7,000 app sessions and 4,000 new users in April and the first half of May combined.
Kentucky
While we are looking at websites and videos, let's check out what the UK Alumni Association put together.
Here is a photo of it or you can also visit it online if you want to get a closer look at the text and details.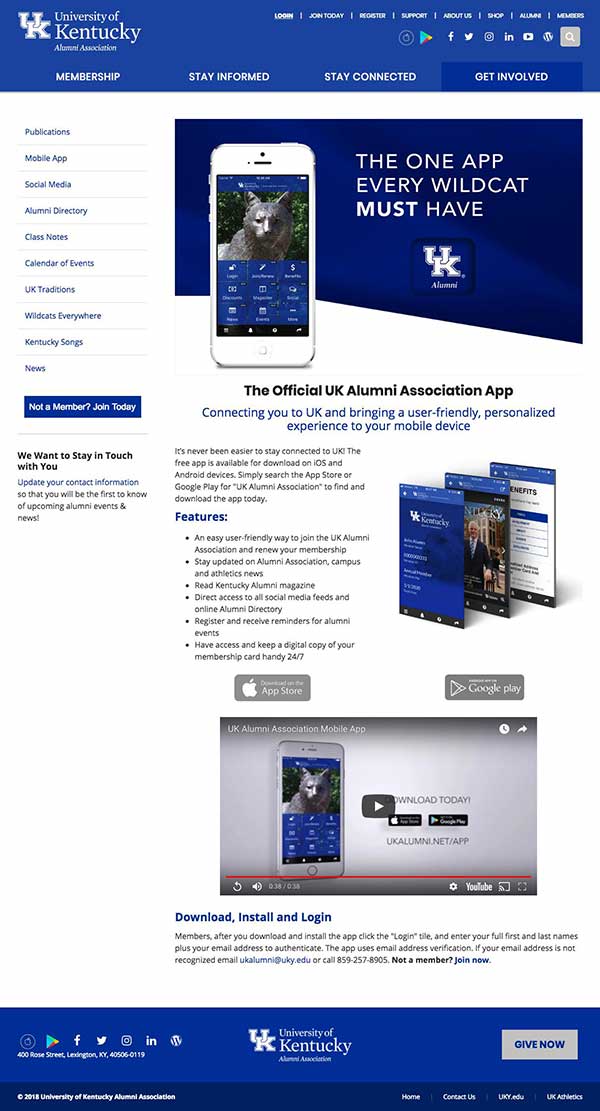 Student clubs and organizations are now centrally managed through the university's student engagement app.
There is a video pictured at the bottom of the page. Watch it here:
The Results: The UK app is off to rave reviews with more than 6,000 sessions in its first 2+ months of availability.
North Carolina
This edition of our app promo roundup ends with another new MobileUp client, the UNC General Alumni Association.
Giveaways that are accessible through your app are a great way to get new user downloads and draw attention to the other content and functionality your app offers.
Here is what the UNC General Alumni Association did for one of these promotions.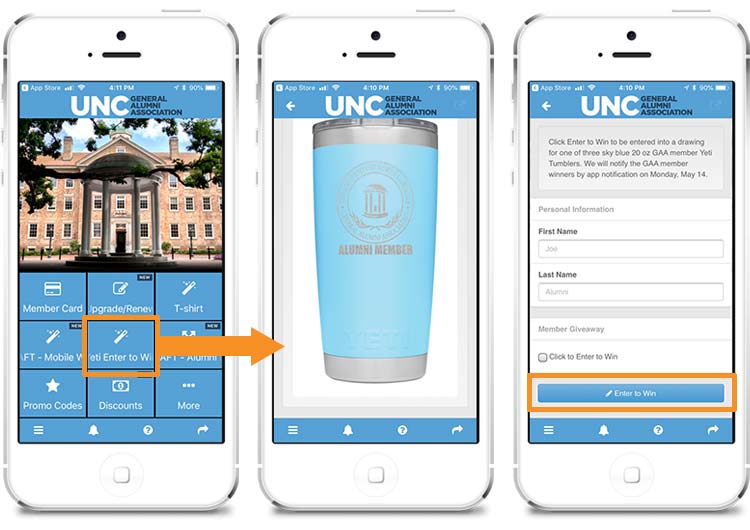 The association offered three UNC-branded Yeti tumblers as prizes for a drawing that its members entered through a native form inside the app.
In addition to this promotion and other advertising for the app, the association posted an informative web page on its website.
What we like the most about this page is the FAQ at the bottom that addresses anything you would want to know about the app from installation to troubleshooting and all stops in between. The list does a great job of selling the app's benefits while also removing any technical barriers some might have to trying it.
Bonus: There is also a note about the importance of allowing notifications and location services to get the most benefits from having the app on your smartphone.
Here is what it looks like or you can also visit it online to see it in your browser.
The Results: The promotions and thorough information about the app via the FAQ has encouraged a rapid rate of adoption among the association's membership. The app has about 6,000 new users and 35,000 app sessions in its first two months. It's a blockbuster!
It's a wrap!
These are just a few ideas to help you promote your app. As with any marketing endeavor, the keys are to 1) get started as soon as you can to start raising awareness and 2) stay consistent with your outreach. For assistance with your app or to discuss your app promotion strategy, reach out to us at 
support@mobileupsoftware.com
.