Over the past few years, association apps have exploded in popularity. Leveraging the power of mobile platforms, these apps support association leaders on a number of key initiatives, including member retention and engagement, exposure opportunities for sponsors, event management, and much more—all with the ease-of-use we've come to expect from a modern smartphone application. 
Despite their increased usage, association leaders who want a member app may not know where to start. In this comprehensive guide, we'll dig into the finer points of association apps and equip managers with the knowledge they need to get started.
The great hockey player Wayne Gretzky once said, "A good hockey player plays where the puck is. A great hockey player plays where the puck is going to be." This maxim speaks to the importance of anticipating the future. For association leaders, the adoption of mobile technology is a strategic, proactive move to ensure that your association continues to thrive. Mobile technology is here to stay, and associations must adapt to stay relevant.
What Is An Association App?
An association app is a mobile app that the association owns and manages, serving as a hub for all of their member's activities and key information. It also provides your association with a stable, consistent presence on members' smartphone devices.
An association app can house:
member directories

newsfeeds

event calendars

discussion groups

sponsorship directories
All of these elements combine to yield a number of benefits, boosting member satisfaction and helping your association thrive—while being mindful of budget.
What Are the Benefits of an Association App?

With the average adult spending nearly 3 hours on their phone daily, a dedicated association app can help you connect with your members in a more meaningful way, on the devices they use most. Key benefits of creating your own association app include:
Increased Engagement and Participation
While many associations still depend on email and social media to communicate news, key information & updates to members, it's getting harder and harder to cut through the clutter, spam & advertising on these platforms. Even association websites and member portals are seeing decreases in traffic, as members spend less time on desktop devices and more time on their phones. The mobile version of the website typically isn't the easiest to navigate on a small  touchscreen, so creating a mobile responsive website for your association is not enough to keep your members coming back and engaged.
A dedicated app, on the other hand, offers a number of more intuitive and direct means of distributing information: push notifications, in-app newsfeeds, event reminders, and more. This ensures that important events and updates remain at the forefront of member's minds. A mobile app can also supplement your new member welcoming strategy, helping you set the tone for an excellent relationship. It can also add considerable value to your member retention efforts.
Improved Communication & Networking Between Members
Above all else, an association's most valuable asset is the sense of community amongst its members. Mobile apps are the perfect tool for encouraging these conditions of comradery— providing an engaging and interactive hub for communal conversation. This allows users to easily reach out to one another and continue strengthening their ties to the group. No matter how their lifestyles and travel habits evolve, your association app will help members maintain strong ties to their communities and passions. 
Timely & Easy Acquisition of Member Feedback
Improving your association requires you to gather constant feedback. Traditionally, this process has required associations to employ rather ineffective and time-consuming methods (in-person interviews, email blasts, disconnected and lengthy surveys, etc.). Through a mobile app, however, associations can easily conduct short polls and surveys for their members. This streamlines the process of gathering valuable insights about member preferences, on a more frequent basis.
Access to Member Contact Information
Maintaining an organized set of contact records is a necessary first step for almost any association. Whether your association has a few dozen members or several thousand, an association app can help automate this process, providing a searchable index of every user's information—right at their fingertips.
Features to Look For in A Membership App

Mobile app capabilities vary between mobile app providers, and very few specialize in the association app market. This makes it critical to ensure your membership app provider offers the following key features: 
Digital Member Cards:

Paper-based membership cards are a hassle to issue, manage and are easily lost. With a digital equivalent, associations can easily store names, profile pictures, and other pertinent personal information.
Discussions:

Lively debates, discussions and knowledge-sharing opportunities can boost member engagement. Quality association apps should cater to these conversations, offering messaging threads on a variety of topics.
Calendars:

Native app event calendars—complete with external calendar integrations—allow members to easily organize and monitor these key dates for conferences and beyond.
Conference & Events:

Your association app should support a complete conference and event experience for your members and attendees, with everything from the event schedule to check-in capabilities. However, don't make the mistake of creating an app for event season only. Your app presence should be year-round, not episodic. 
Notifications:

At any given moment, your association is competing with dozens of other platforms for your members' attention. Notifications allow you to rise above the noise, providing 5-8x greater engagement than an email.
Group & Committee Management:

Committee or small group involvement are critical to driving engagement in your association. The right mobile app can provide time-saving and effective tools to allow your committee chairs to manage their committee.
Mobile Payments:

Whether collecting membership dues or collecting fees at a special event, secure in-app mobile payment mechanisms enable your association to efficiently accept, process, and organize digital commerce.
Surveys:

Presenting custom in-app member surveys allows you to collect and analyze valuable data points. Whether after an event or throughout the year, an app makes it simple for members to provide you with constructive feedback. 
Software Integration:

Most associations already employ a collection of software resources—including an Association Management Systems (AMS) or CRM and a website content management system (CMS). These solutions are important for collecting, presenting and managing content and data. Any association app should integrate with these solutions to make your workload manageable and more effective.
To make the most of your association's mobile app, there's no shortage of critical capabilities. With the right partner, however, your association can still capture the value of a full feature set (without breaking the bank).
How to Pay For Your Association App

While mobile apps have undoubtedly become the industry standard for any modern association, many remain hesitant to embrace the trend due to budget concerns. Fortunately, this perception is quickly becoming outdated, as apps have become progressively less expensive to develop and a number of creative app financing approaches have emerged. 
Also, bear in mind that your members are far more likely to use a mobile app than to visit a website. So why spend a lot of money on redesigning a website with swiftly declining traffic, when you can create and deploy a custom mobile app for less?
There are a number of ways to pay for an association app. You can have a sponsor or business partner pay to incorporate their branding into the app itself, increasing their visibility. Associations typically attract unique, niche audiences, and well-suited sponsors tend to appreciate the opportunity to advertise directly to this pool of potential customers. 
You can seek a singular sponsor to contribute to the app in exchange for exposure, or you can offer a tiered model, with various levels of contributions and benefits. Other options include organizing specific sponsored events or even featuring a directory of discounts offered by a collection of commercial partners.
How to Launch An Association App

While it may seem daunting, the task of launching an association app is easier than you think. By following the implementation patterns of other associations' past promotions, you can be confident your app will experience similar success:
Cross-promote on all of your platforms:

App releases aren't sprints—they're marathons. Whether you're distributing physical media like brochures or business cards, or marketing online via social media and newsletters, every touchpoint is prime real estate to include information and download links for your app.
Use specialized launch support:

Selecting a partner that will help you integrate the app into your association. For example, the launch team at

MobileUp

, a premier provider of association mobile apps, dedicates a hands-on group of account managers and customer success representatives to monitor user downloads and recommend resources for increasing the reach of their clients' apps.
Do something special and unique:

Make your app the single source where members can access certain content or information. Create something fun or unique to drive greater adoption and keep members better engaged. For continued engagement, do this regularly.
Launch and promote at community events:

Events serve as a major engagement driver for every association, and app launches are no exception. With a captive audience and ample space for promotional signage, events are among the most reliable opportunities for sharing your app with your association's community. 
How Membership Apps Have Helped Other Associations

When the right combination of features, strategies and partnerships are employed, many associations will find that their mobile app investments accrue returns far beyond their initial investment.
Real-Life Example 1: In one such case, the Kansas Bankers Association sought to utilize a mobile app to help save time and reduce expenses in coordinating conferences. Now, the app serves as the group's "stand-alone resource," allowing these events to go paperless altogether. According to Mary Taylor, the association's Vice President of Marketing: "We don't print many manuals anymore. All of our handouts, our speakers, our sponsors are in the app." As a result, the KBA has saved significantly on time, resources, and money, reducing costs by "several thousand dollars per conference" on printing alone.
Real-Life Example 2:The Oklahoma Veterinary Medical Association boasts similar successes, partnering with MobileUp to bolster their digital communications strategy. Debuting their app at their annual conference, OVMA offered event attendees a variety of interactive capabilities (daily itineraries, digital business cards, and a gamified QR code check-in competition, to name a few). Not only were conference-goers thrilled with the convenience the app offered—Amanda Meeks, the association's Executive Director, expects the app will continue to yield benefits, stating it would "provide a higher level of communication and engagement between our association and members moving forward."
Level Up Your Association with MobileUp

The benefits of creating a mobile app are clear, but the company you work with to build your association app will make all the difference. You need an expert with a firm grasp on the association market and the intricacies of app development.
Take the guesswork out of creating an app by utilizing a partner like MobileUp. With an innovative, customer-focused platform tailored specifically to the association app market, MobileUp has helped associations of all shapes and sizes enhance their member experience with a mobile app.
MobileUp apps are easy to implement, highly configurable, and extremely cost-effective. Whether your association is just beginning to explore the potential of a mobile app or hoping to revamp an existing one, MobileUp can show you how to take your association to the next level.
Recent Articles from MobileUp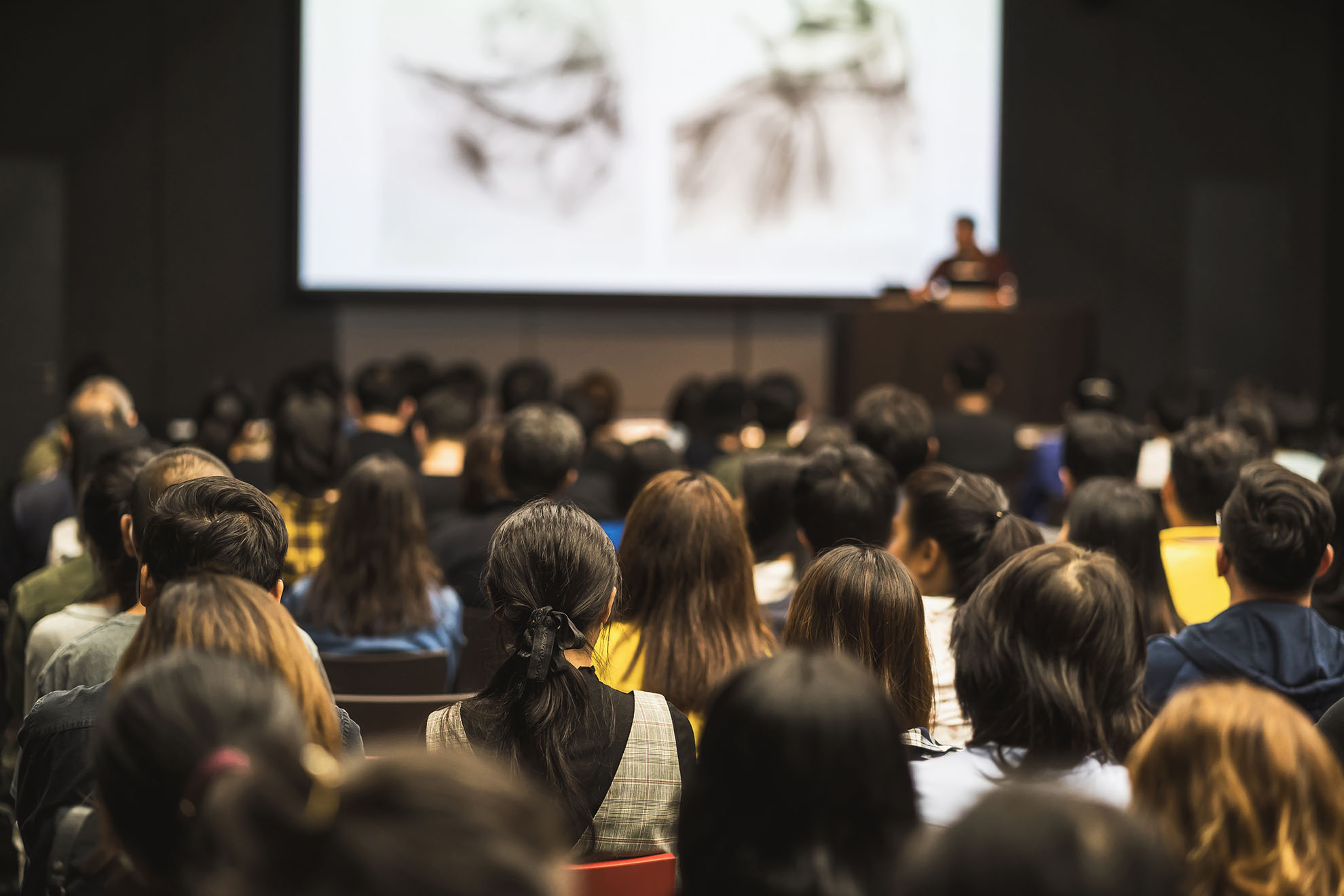 Based in Washington, DC, the Labor Council for Latin American Advancement (LCLAA) stands as the leading national organization for Latino/a workers and their families. Representing the interests of over 2 million Latino/a workers and their families, LCLAA emerged from the need to educate, organize, and mobilize workers within the labor movement through the Latino lens.
Read More »