You can transform your conference app from purely informational to functional by including features that use location services and cameras on your members' smartphones.
This way to your table…
As every conference attendee knows, socializing and networking are every bit as important as the keynote speakers and daily sessions.
At the end of the day, there is no shortage of apps and information available when it comes time to select and locate a restaurant for traditional end-of-day meals with colleagues.
Instead of sending attendees scrambling through Google Maps, Yelp, or similar service, integrate this information into your conference app next to the agendas, speaker bios, and other conference information.
Go a step further and add geofences to the listings in the MobileUp administrator tools to help attendees locate their dining destinations once they leave the convention center.
Here is an example: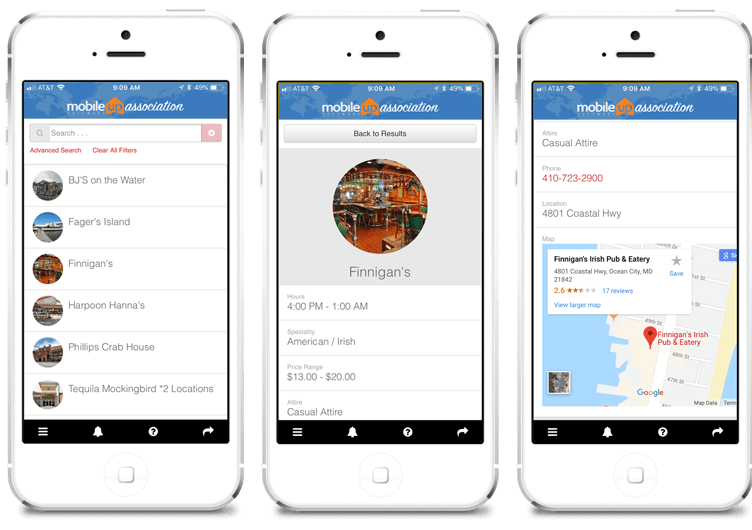 To start, identify restaurants within walking distance of the conference and include them in your conference app with maps, addresses, phone numbers and other information.
Using the MobileUp administrator tools, create geofences around each location by simply clicking and dragging a circle.
Include a push notification (left) that is triggered when an attendee crosses the geofence boundary around one of the restaurants.
Say it with pictures
Our apps include a Discussions module that enables app administrators to create and monitor threaded conversations on any topic. (See thispost for more information.)
At your conference, you can leverage the photo presentation abilities within Discussions to re-purpose this feature into a photo gallery.
Here is a sample of how it might look:
Conference attendees take photos and supply short descriptions within the app to help each other see activities taking place throughout the convention center.
Final touches…
The "functional" features are, well, fun, but there also needs to be information in any conference app. For that purpose, you can use our data presentation capabilities to enhance the conference experience for your attendees.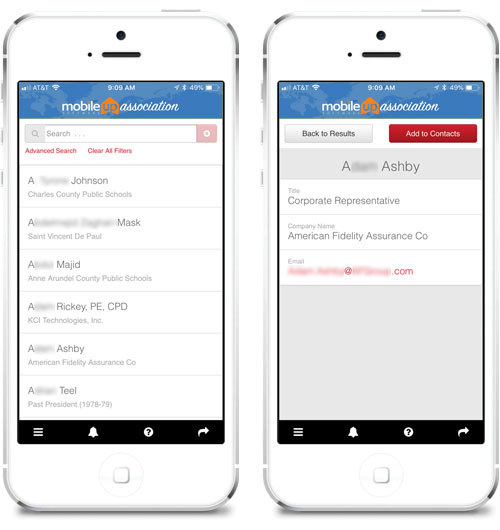 Using our directories structure, attendees view and save contact information for fellow attendees, speakers, and exhibitors from the app to the personal contacts on their smartphones in just a few taps.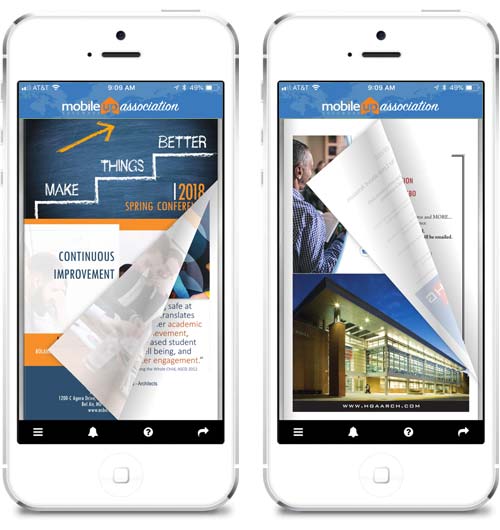 The conference program can be delivered with effects that provide a higher level of interaction than standard PDF viewing. (Existing MobileUp customers, contact your client services representative for more information on this feature.)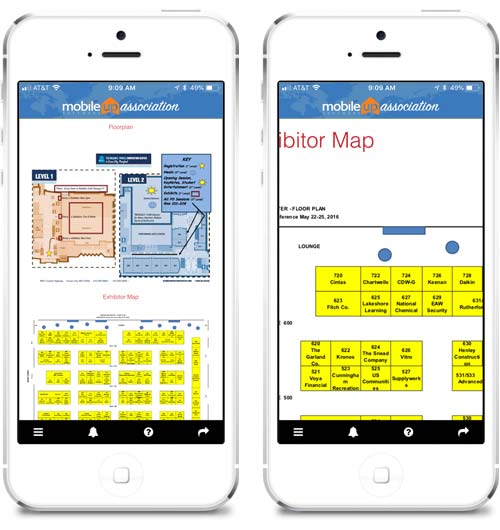 Finally, deliver a PDF that provides a scalable version of the exhibition hall to help attendees find their way to vendors and sponsors at the conference.